Dark Clubbing / Bass House / Dark Techno Mix 'TAINTED'

'TAINTED' ia a Dark Clubbing / EDM / Bass House / Cyberpunk / Dark Electro Mix by Aim To Head.
If you like it please don't forget to SUBSCRIBE!
🔽 Check out 'TAINTED' on Spotify:

⬇️TRACKLIST⬇️
00:00 | Intro
——–
00:15 | Celina – Quantum Zero
Spotify: https://open.spotify.com/track/0XIjR4l7wSkC0x5c5yo61P?si=xVYiLLqmRmuuht9gJkRAIQ&utm_source=copy-link
03:40 | oversly – HEIST
Spotify: https://open.spotify.com/track/4rc2Nm9JGfWlKVU2JshFqK?si=q5cKh5TCRiCcm_OiRoifdA&utm_source=copy-link
06:47 | Vascylla – Omen
Spotify: https://open.spotify.com/track/2S7n4b1Y2abOQcvafnfSgr?si=vEM6SawnQdOrh_G1TAKpcA&utm_source=copy-link
11:18 | Celina – Ultragear
Spotify: https://open.spotify.com/track/3aOxdqmWh0WgP3epRuQxi8?si=v8GT5fn9SeG-baPoYvOzzw&utm_source=copy-link
15:29 | Tarik Bouisfi – Annihilate
Spotify: https://open.spotify.com/track/4BERpQ7xuTzNkBXgL4nNei?si=GiqOvTtNSH-0HskFgwWr-A&utm_source=copy-link
20:31 | Kloud – Question
Spotify: https://open.spotify.com/track/5x0S0upuDl27xDprAyBSIv?si=O63dGl6_REylUNFYjy_ugQ&utm_source=copy-link
24:40 | One True God – JINN
Spotify: https://open.spotify.com/track/5wibR7lM8TpbBYJDExo0xt?si=utJQgDn5RB2PMgzs4qt12Q&utm_source=copy-link
27:35 | Lega:C – Soaking Core
Spotify: https://open.spotify.com/track/0nXUAmXgbHxSMBvkPP5Vbo?si=Iu4pHm1uRSiTqcBJD1ctAA&utm_source=copy-link
34:56 | JNATHYN – Genesis
Spotify: https://open.spotify.com/track/3YqCqosVzbLBXveyJj7doL?si=s_7AkCaRR1i5Smy_2ZXQyw&utm_source=copy-link
38:52 | Trisekt – Obtain
Spotify: https://open.spotify.com/track/6SN6QP5vsCWAuXMoJSAdr6?si=yie3JWOzTuex0cLFEWsAPw&utm_source=copy-link
📀 Aim To Head Release | Full Catalog:
Spotify: https://open.spotify.com/playlist/48kGEIA6YHFJiwj9zl5VkM?si=1Yg8Azi_Tu2ORELXJiTHCg
Apple Music: https://music.apple.com/it/playlist/aim-to-head-release-full-catalog/pl.u-Ymb0vbmsg85Wm12?l=en&ls
🔽Check out our label's channel 'Aim To Head Release':
https://youtube.com/channel/UCAhGuBCzuMgH9yW5ezq8-EA
🆓 Copyright Free Music Catalog:

SUBMISSIONS / SPONSORS
e-mail: aimtoheadmusic@gmail.com
® The rights of all materials in this video belong to their owners.
This video is for promotional and entertainment purposes only. Contact aimtoheadmusic@gmail.com for removal.
⚠️IMPORTANT⚠️
Please consider supporting the artists (including the author of the background art) featured in our mixes by streaming / buying their music, merch etc.
If you need any further information in order to support the artists please contact us via email at aimtoheadmusic@gmail.com
We are also on all the major digital stores and streaming platforms including:
Streaming:
Spotify — https://open.spotify.com/artist/78tfBR026VhVUGCBiZMX06?fo=1
AppleMusic — https://itunes.apple.com/us/artist/aim-to-head/1274140336
AmazonMusic — https://www.amazon.it/Dark-Coming-Aim-Head/dp/B0767KYBVH/ref=sr_1_26?ie=UTF8&qid=1534270748&sr=8-26&keywords=Aim+To+Head
⬇️FOLLOW US ON INSTAGRAM⬇️
https://www.instagram.com/aimtoheadofficial/
#DarkTechno #BassHouse #DarkClubbing
Extra Tags:
Dark techno, dark techno music, dark techno mix, dark techno playlist, dark techno type music, dark techno songs, dark techno track, dark techno beat, dark techno beats, ebm, ebm music, dark ebm, ebm techno, ebm industrial, dark techno ebm, ebm mix, ebm playlist, ebm type beat, ebm beat, ebm type music, ebm dark clubbing, ebm cyberpunk, dark cyberpunk, dark electro ebm, ebm songs, dark clubbing, dark clubbing music, dark clubbing beat, dark electro music, dark electro mix, dark clubbing mix, dark electro beat, dark industrial music, ebm industrial mix, dark electro industrial mix, dark techno industrial mix, industrial music, industrial mix, dark clubbing industrial, dark cyberpunk, dark cyberpunk mix, dark cyberpunk music, dark cyberpunk playlist, industrial playlist, creepy ebm, creepy techno music, creepy mix, dark mix, dark electro mix, creepy electro mix, dark music mix, creepy music mix, techno mix,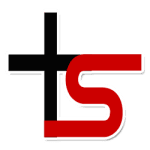 Techno Streaming bringt täglich die besten Streams aus dem technoioden Kulturuniversum, frisch und mit höchster Qualität in der Auswahl über den Äther der Moderne an den Start. Gruppendynamisch zusammengestellt und Hand verlesen finden wir Außergewöhnliches und Ungehörtes zum Streaming auf Smartphones, Tablets und PCs. Meld dich an und baue dir deine eigenen Playlisten individuell für dich, für alle, zusammen!