DACUS | Techno Sessions #5 [Honey Dijon | Dubfire | Einmusik | Solomun | Booka Shade]

Thank you all for supporting this channel 🙂
If you like my mixes and want to support my work, you can buy me a beer – https://paypal.me/dacusme or https://dacusmusic.com
Please leave a like/dislike or comment, we value your opinion and don't forget to subscribe for more content.
┏ TRACKLIST ┓
00:00:00 CASSIMM – Dark Beat (Addicted To Drums) (Extended Mix)
00:03:26 Booka Shade – Time Traveller (Original Mix)
00:08:30 Citizen Kain feat. Aves Volare – Balance
00:14:18 Einmusik, Stereo Express – Endurance (Original Mix)
00:20:00 Hugo & Luigi Rocca – Trip Trap (CASSIMM Remix)
00:25:02 Honey Dijon – Houze (feat. Seven Davis Jr.) (Deetron Extended Remix)
00:31:20 Magdalena – Mountains of Es Cubells (Original Mix)
00:35:35 Marc Volt – Get Back
00:41:20 Whitesquare – Dahlass (Original Mix)
00:47:30 Yandom – Mean Motive (Original Mix)
00:52:33 Undercatt – Verano (Original Mix)
00:58:20 RDNK – No Number Yet (Original Mix)
01:03:00 Michael E – "Race" (Taken from the Michael E "Teenage Hammer" 12″ Vinyl)
01:08:15 Dubfire & Oliver Huntemann – Humano (Victor Ruiz Remix)
01:14:55 Analog Sol – Trinidad Dreams (Extended Mix)
01:20:45 Hammer – Dance Since
01:27:48 Tom Demac – Tabla Track (Original Mix)
01:32:35 Директор Всего – Форс​-​мажор (Simple Symmetry Remix)
01:38:00 Fiberroot – Roccodrillo (Shall Ocin Remix)
01:43:00 Autotune – The Day Will Come
┏ CONTACT INFO ┓
dacusdj@gmail.com
┏ INSTAGRAM ┓
https://linktr.ee/dacus
┏ GEAR ┓
Pioneer DDJ-400 + rekordbox
Sony WH-1000XM3
┏ INFORMATION ┓
This set has been compiled and mixed by Dacus using tracks from various artists.
The content published on this channel is protected by copyright. Except with the prior written permission of Dacus and/or other relevant copyright owner(s). No person may download, publish, duplicate, reproduce, make available, edit, or disseminate any content in whole or in part, published on this channel.
The track in the following video is not free to use. If you'd like to use the music in this video, please contact the Artist or Label.
#dacus #solomun #taleofus #dubfire #martinezbrothers #angelov #whitesquare #simplesimmetry #pavelpetrov #zac #oliviergiacomotto #dubspeeka #furcoat #bookashade #honeydijon #totoray #camelphat #farandhigh #spacemotion #moonwalk #redaxes #karmon #ame #affkt #henrysaiz #tunnelvisions #techno #minimaltechno #artofminimaltechno #melodictechno #deephouse #partymusic #progressive #deephouse #partymusic #triptechno #journeymusic #tripmusic #chillmusic #djset #dacus #dacusdj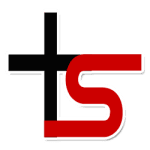 Techno Streaming bringt täglich die besten Streams aus dem technoioden Kulturuniversum, frisch und mit höchster Qualität in der Auswahl über den Äther der Moderne an den Start. Gruppendynamisch zusammengestellt und Hand verlesen finden wir Außergewöhnliches und Ungehörtes zum Streaming auf Smartphones, Tablets und PCs. Meld dich an und baue dir deine eigenen Playlisten individuell für dich, für alle, zusammen!