The Good Life Radio Mix #1 | Relaxing & Chill House Music Playlist 2020

🔊 The Good Life Radio Mix #1 | Relaxing & Chill House Music Playlist 2020
🌴 My Playlist on Spotify:

🎵 Tracklist:
1. Walk Alone – SRTW, Mauve, Pearl Andersson
2. Takeaway – Kaseki, Mada, Ellie Sparagno
3. Toxic – Glaceo, Cristina Lizzul
4. Tell the Truth – Mauve, Barrett Crake
5. View – Addy Ace, Vic Roz, Drew Schueler
6. Capsized – James Carter, nourii, SRTW, Ella Claire
7. Loving You the Same – Little Venice, ODBLU
8. Good Time [Sylow Remix] – Nexeri, Max Oazo, Lola Rhodes, Sylow
9. Easy to Adore You – Mauve
10. Shadow – Roxy Tones, Axel Ehnström
11. Not in Control – Glaceo, Eliine
12. All I Know – UNOMAS
13. Slow Down – Aérotique
14. Coming Over – Neptune, Matthew Zeitler
15. Lovely Escape – Charlie Brennan, Glaceo, Emma Rae
#thegoodlife #deephouse #chill #relaxing #music #house #relax #chillout #mix #playlist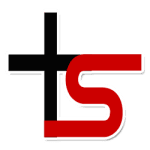 Techno Streaming bringt täglich die besten Streams aus dem technoioden Kulturuniversum, frisch und mit höchster Qualität in der Auswahl über den Äther der Moderne an den Start. Gruppendynamisch zusammengestellt und Hand verlesen finden wir Außergewöhnliches und Ungehörtes zum Streaming auf Smartphones, Tablets und PCs. Meld dich an und baue dir deine eigenen Playlisten individuell für dich, für alle, zusammen!