Techno Videomix – feat Charlotte de Witte, Rebekah, Fatima Hajji, Exium.

Performed on the Traktor S3 and GrandVJ.
Nothing but current peak time hard underground techno for an hour.
Velocity (Svreca Remix)
Kike Pravda
Digital Rehab (Original Mix)
Sept
Inflammation
KUSP (UK)
Zero Day Attack (Original Mix)
Crime As Service
Rave On Time
Charlotte de Witte
Mecánica (Original Mix)
Sam Duties
L'Ultim Ball D'Agost
Coyu
Flashbang (Original Mix)
Niereich, Shadym
Composing Point (Original Mix)
Veneris B
Convulsions – Original Mix
Alignment
Hound
Kastil
Come Closer
Stikdorn
Return to Darkness
Cristian Glitch
Lunatismo (Original Mix)
Raver's Diary
Heavy Rotation
Rudosa
Command
Fatima Hajji
Are You Worthy?
Rebekah
Solid Mechanics
Exium
Berlin (Manni Dee London Mix)
Axkan
Full list of mixes can be found here https://m.mixcloud.com/Glasgow_Kiss/
My Linktree:
https://linktr.ee/hidden.techno
All video clip credits from Videovo.net, artists include;
stockfootage
Videvo
Gimmeges
proper33
Bellergy
Acinger
NASA
William Ehrendreich
Mark Schellenberg
Pinaki_Gupta_1982
jonaslisting
Miroslav
Aco Skopje
Jose Garcia
Phil Cogan
Joseph2
aRTHUR
Jack
Thanks to the artists!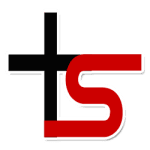 Techno Streaming bringt täglich die besten Streams aus dem technoioden Kulturuniversum, frisch und mit höchster Qualität in der Auswahl über den Äther der Moderne an den Start. Gruppendynamisch zusammengestellt und Hand verlesen finden wir Außergewöhnliches und Ungehörtes zum Streaming auf Smartphones, Tablets und PCs. Meld dich an und baue dir deine eigenen Playlisten individuell für dich, für alle, zusammen!