TECHNO MIX 2022 | AMELIE LENS, DAX J, REGAL, DVS1, ALIEN RAIN, BOSTON 168, RABO – Mixed by EJ [4K]

⚠️| WARNING: This video contains FLASHING LIGHTS which
may not be suitable for photosensitive epilepsy.
🎵 | TRACKLIST :
00:00 Donato Dozzy & Anna Caragnano – Parola (ID Rework)
01:41 DJ Hell – Mantra (Fur Coat Remix) [International DeeJay Gigolo]
06:22 Rabo, Traumata – Esto Es Techno (Original Mix) [Mosiak]
11:25 ID – ID
14:58 Tham – Falling In Disgrace (Original Mix)
19:55 Kosmo – Eternity (Greg Notill Remix) [Black Snake Eco Edition]
25:17 Rabo,Traumata – Lonely Nights (Original Mix) [Mosiak]
32:13 Dax J – Harry The Hatchet (Original Mix) [Electric Deluxe]
35:02 DVS1 – Evolve (Original Mix) [Hush 01]
39:41 Boston 168 – Acid Morning (Original Mix) [Enemy Records]
43:20 Amelie Lens – Stay With Me (ID Bootleg)
47:20 Regal, Alien Rain – Acid Affair Pt. 1 (Original Mix) [Involve Records]
52:18 Rabo,Traumata – Reflection (Original Mix) [Mosiak]
56:56 Zakari&Blange – Star Tail (Oriignal Mix) [100% Pure]
🎨 | Thumbnail Artwork by RE ICHI
→ https://www.behance.net/daweirduncle
🌎 | Electro Junkiee
→ https://www.instagram.com/electrojunkiee/
→ https://www.patreon.com/electrojunkiee
→ https://soundcloud.com/electrojunkiee
→ https://www.facebook.com/ElectroJunkiee/
👕| Check out the Electro Junkiee merch
→ https://electro-junkiee.creator-spring.com
📧 | For Artists/Labels → info@electrojunkiee.com
⚠️| WARNING: The artists that are nominated in the caption, were not the ones who mixed this DJ set; I have only played their (and not only) tracks in this particular DJ set, which is compiled and mixed by me – Electro Junkiee.
© 2022 Electro Junkiee. All rights reserved.
#AmelieLens #Techno #TechnoMusic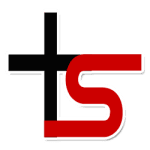 Techno Streaming bringt täglich die besten Streams aus dem technoioden Kulturuniversum, frisch und mit höchster Qualität in der Auswahl über den Äther der Moderne an den Start. Gruppendynamisch zusammengestellt und Hand verlesen finden wir Außergewöhnliches und Ungehörtes zum Streaming auf Smartphones, Tablets und PCs. Meld dich an und baue dir deine eigenen Playlisten individuell für dich, für alle, zusammen!